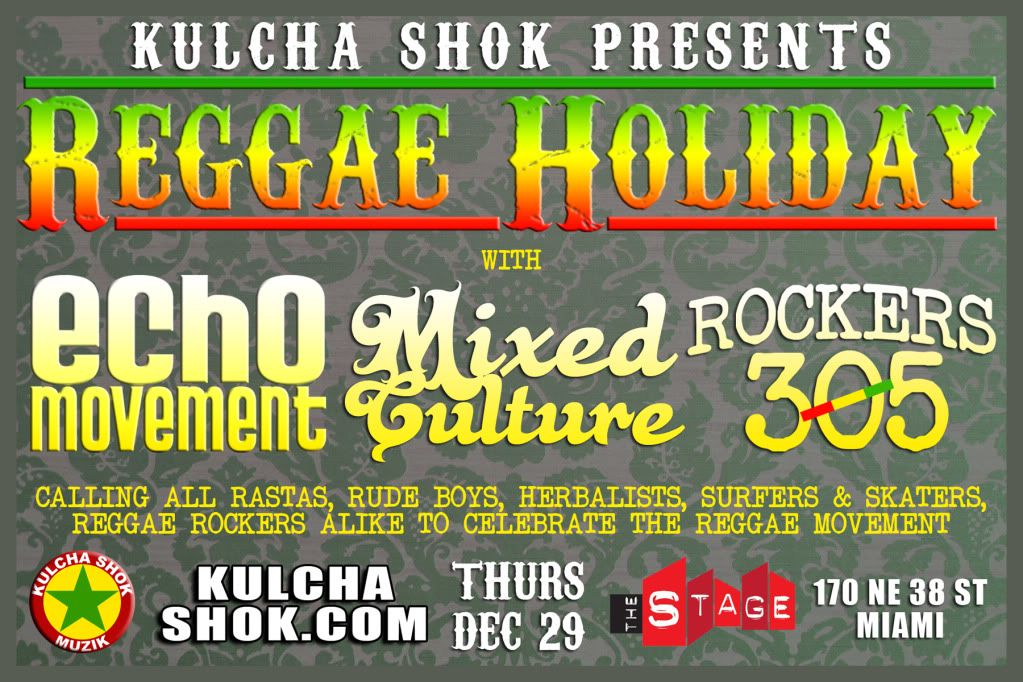 When: Thursday, December 29, 10pm
 170 NE 38th Street (Design District)
Kulcha Shok Muzik makes it's first official appearance at The Stage December 29th for a 'Reggae Holiday' extravaganza!
The best new reggae band in Miami and true to the real roots of reggae music is the young & talented Mixed Culture, Echo Movement from NJ,  makes a rare appearance in Miami in support of their new and popular song 'I Think God Smokes Weed.'
Lastly, it's the new & exciting Rockers 305, who will play host to the new upcoming Open Mic/Reggae Jam at The Stage starting January 16th! Their sound is rooted in the 1980's reggae/dancehall scene of Jamaica.
Mixed Culture
Echo Movement 
Rockers 305
Please support the movement www.kulchashok.com for more information.